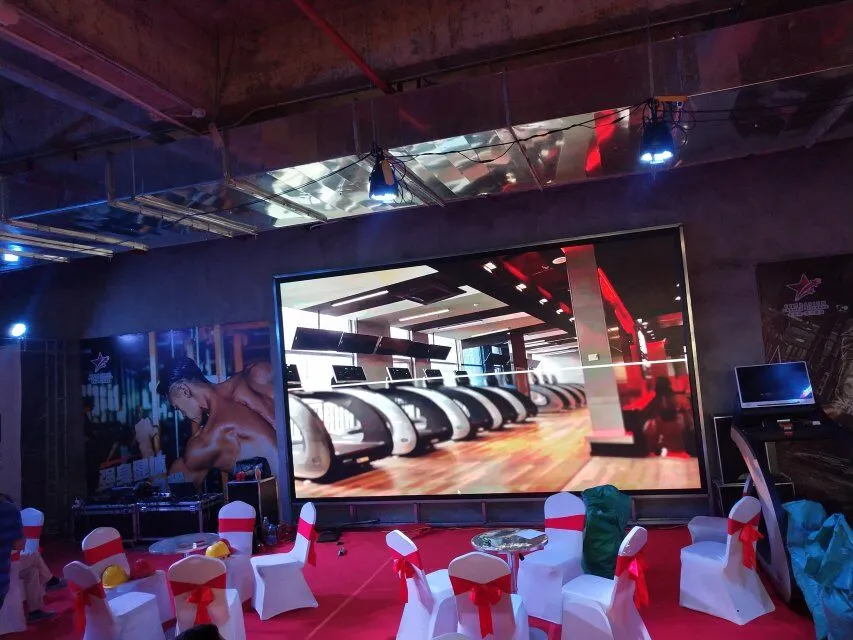 Led Video Wall For Advertising Or Sporting Events
If you have ever ventured out to have some fun at some of the different clubs that you might have seen that are in your town, you will have probably seen a LED video wall with its stunning looks and large screen areas advertising content. This is due to a daisy chain of different LCD displays that simultaneously work together to create one image. This concept had the ability to be carried out before, but it was with the use of what is called CRT monitors that were bulky and had a tube that projected the image from one point to another in the monitor itself.
Installation of the LED video wall can be a little tricky and will need to be done by a professional. Ensuring that this particular type of setup is installed exactly the way it should be will give it the longevity that you want and to have by flawless operation after installation. When one of these units is installed in your club or application of your choice they use detailed user specific software that will either load onto the computer for you or have a disk available to install directly to your computer. Any computer program that you are considering being using for any one of your business applications should be user friendly and enable you to easily configure it to your own specification. Setting the software for different scenarios like the time situations or a particular advertisement or music that you feel can be run through your LED video wall is easy and convenient to do.
Typically this software will run on any type of Windows based computer but there are also applications for the Linux and Unix operating systems. One thing to remember when choosing an LED video wall is that you would like to have the best display possible and if the company you are dealing with offers upgrades in that area then it is something that you should consider. Many businesses today are continuing with their use of an LED video wall for not only display purposes but for advertising purposes also.
Different types of advertisements that are implemented at designated times can target the public to give them a better look at some of the products and services that you have to offer. This is especially useful when large corporations have large waiting rooms or lobbies that individuals, both employees and clients, travel through every day. Using some of the information that you have been given here could help you in your decision-making on the right type of LED video wall to take the place of the old CRT.