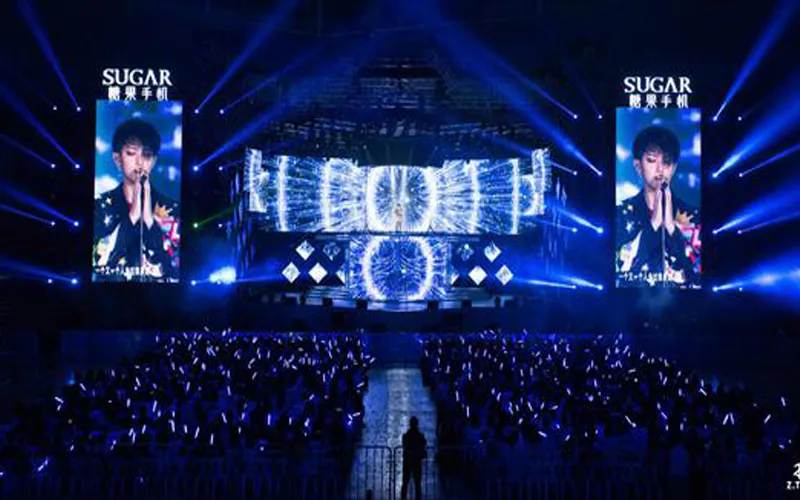 With the cutting-edge technology and latest trend, LED display screens demonstrated their utmost charm in the application of theatrical stage, various concerts, large-scale conferences, film and television entertainment, cultural and art performances. Let`s share the wonderful moments below:
Jacky Cheung Concert
LED stage of full-mechanical and 360°ultra-stereoscopic four-sided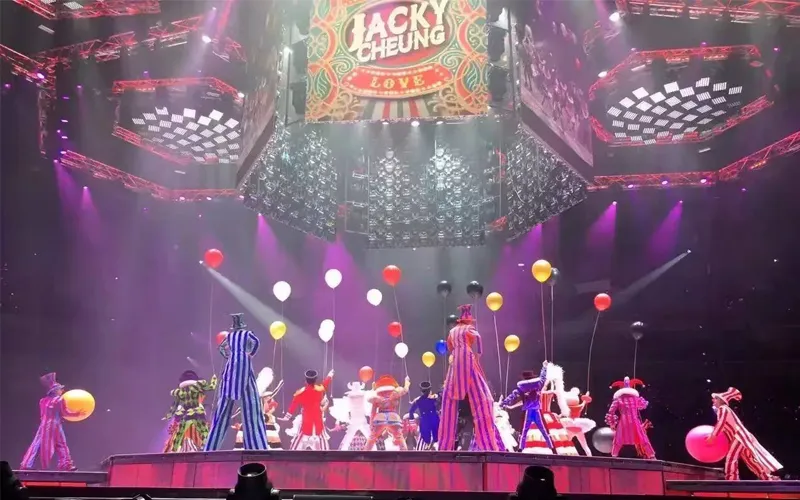 This stage adopts full mechanical control and high standard specification of LED screens to demonstrate the wonderful pictures to meet the expectation of Jacky Cheung. Number of LED screens are the largest in all Asian concerts. Stage is composed of multi-level LED structure, each layer can be disassembled into multiple LED cubes. More designs of arcs, circles and triangles are combined with floor screens, colorful screens and flexible screens. The screens can be fluctuated and combined into different structural changes according to each song`s situation.
Huang Zixi Concert
More levels and vitality, CNC ice screen combine with circular screen.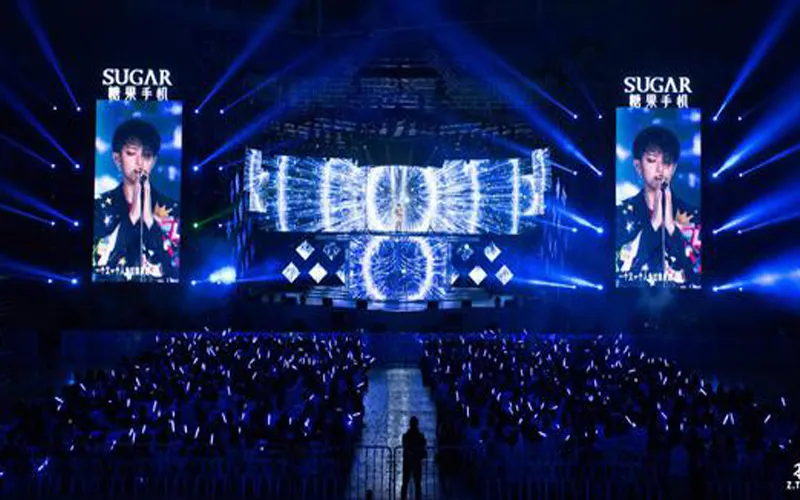 Transparent and ultra-thin LED screens combine with the live environment to reach novel and unique display effect. The picture is suspended in the air, clear and transparent, like floating on transparent glass, make the audience enjoy the dreamlike visual experience.