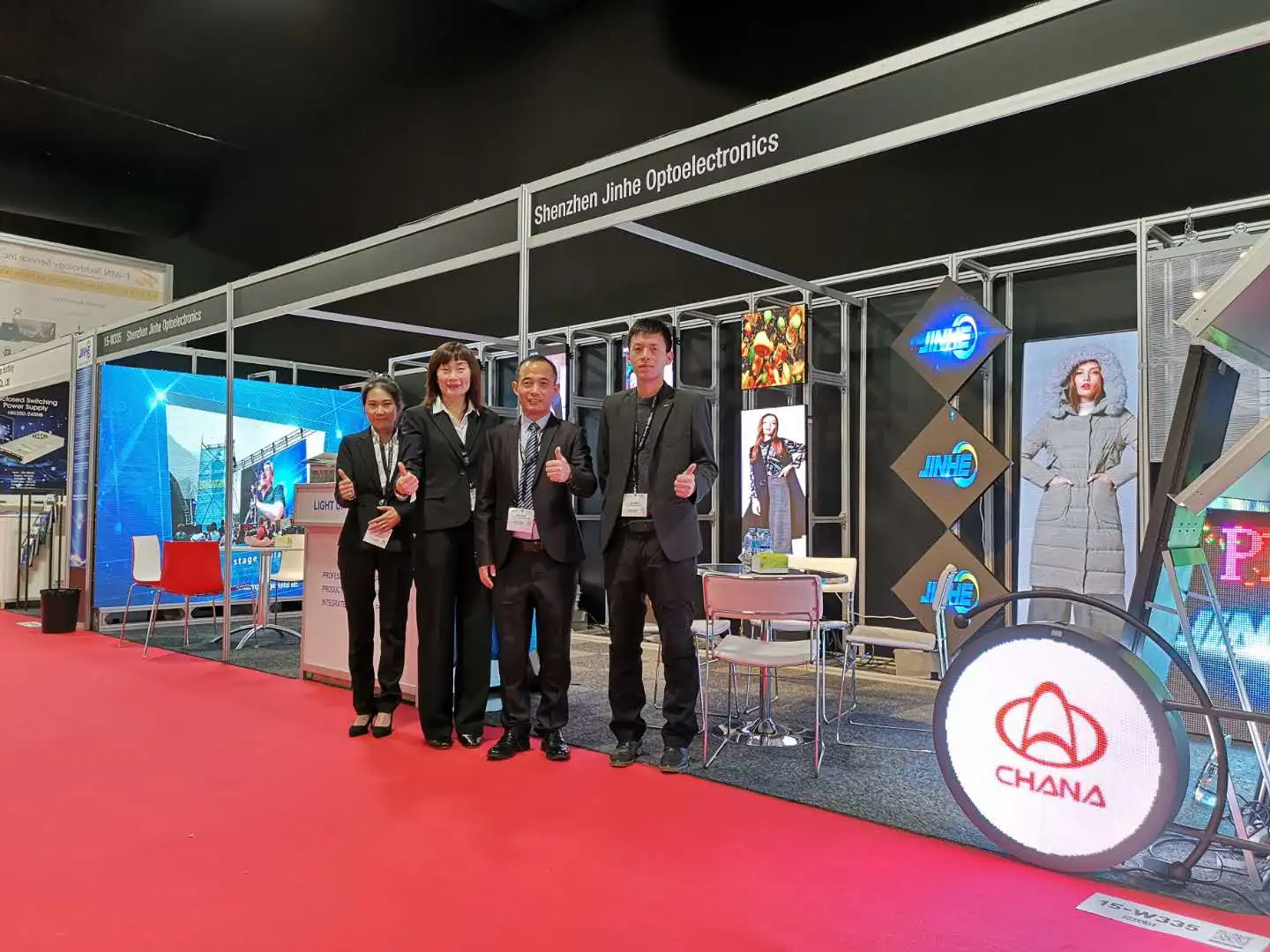 Jinhe attended Amsterdam ISE 2019 Show
1. Jinhe is very pleased with the success of the Amsterdam ISE 2019 held on Feb.5th to 8th
2019. Henry Zheng--CEO with other 3 teams from international trading dept and technical
dept. Were present to represent Jinhe. ISE 2019 is one of the most prestigious worldwide
Integrated System Show in Europe, in attendance were many well-known Audio-Video
System Designers, Manufacturers, Distributors, Wholesales and components suppliersetc.,
2.The booth at the Show generated a lot of potential clients and interests for Jinhe and it
was a great opportunity for Jinhe to meet new clients and rekindle old relationships.
The perfect ending is that most of our Show products were sold to French Gents and we
are looking forward to a long partnership with you and your team !
We would like to thank our team's efforts and professional support from Show Organizer
in setting up this years' Show, please visit us again in 2020.