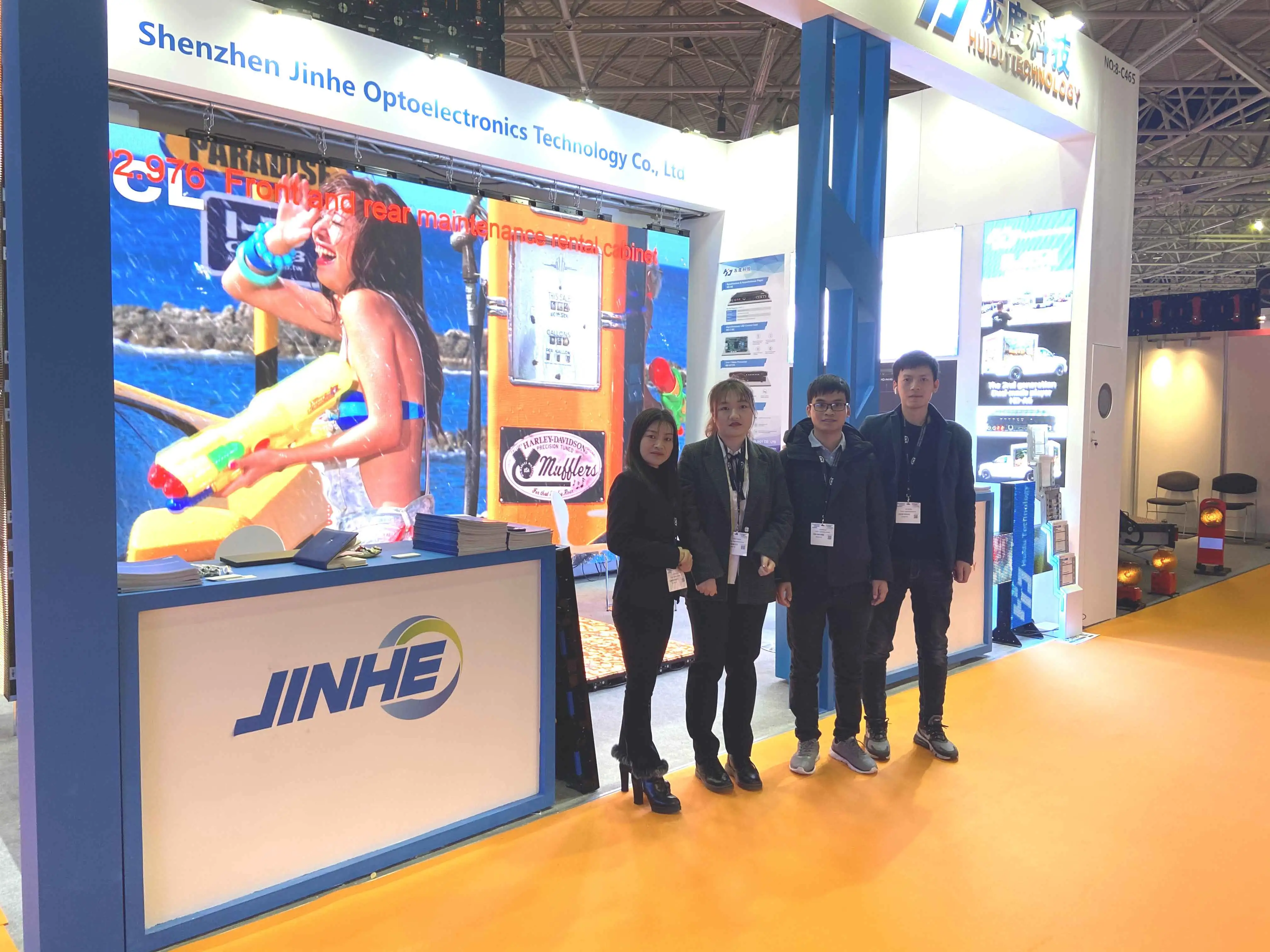 Jinhe Pushes LED Screens at ISE2020
Writted by Jude &Juniana
Professional LED display products manufacturer Shenzhen Jinhe successfully ended at ISE2020 (11 – 14 February 2020) and the launch of HR Series and T Series touring solution for LED Screens.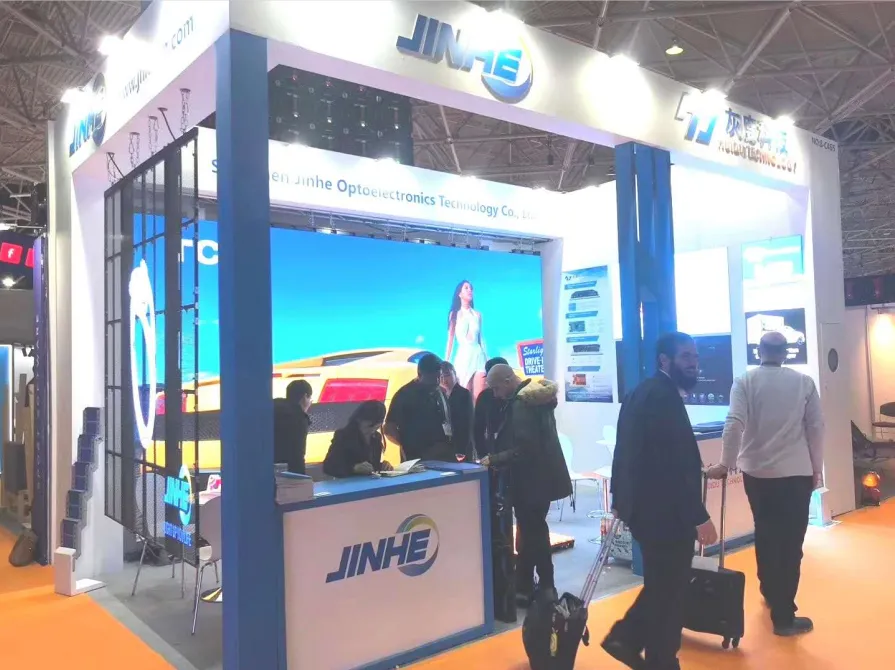 Due to the spreading and outbreak of COVID-19, some enterprises were absent in this exhibition . However, on the premise of ensuring the health of the participants, Jinhe still attends the show as planned.
Jinhe received many potential clients and friends, it's really a good chance to show our products to our customers at this show.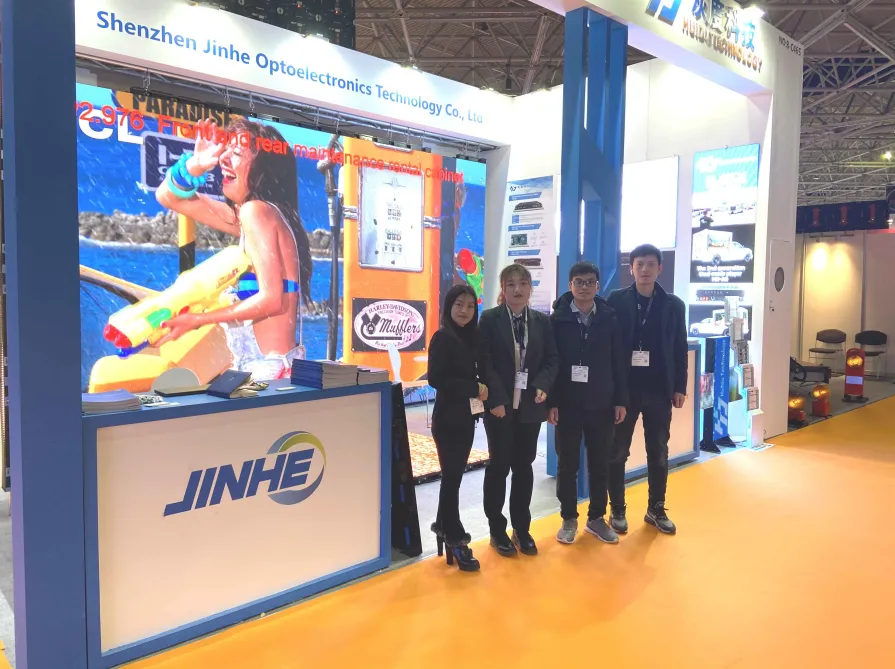 We launched the LED Screens HR Series and T Series in the exhibition.
The Hardwire Rental Series P2.976 for Indoor Stage , hardwired LED Screen, is an innovative LED display that has been specifically designed for LED wall. for front and rear maintenance, Easy to assemble, movable. High precision, with position pole, 6pcs high magnectics, panels move up and down. Cover to the module, anti-scratch, anti-knock, wave pattern; Cabinet can disassemble whole; waterproof; angleviewing by each corner to the module.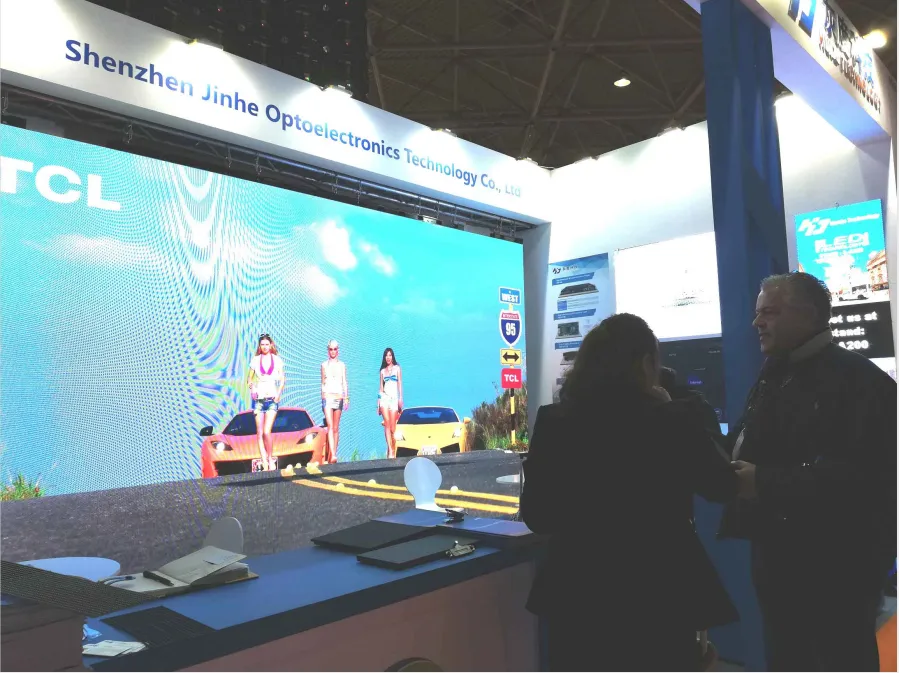 The Transparency T Series, T3.91-7.81.
Main feature is waterproof, dustproof, anti-collision, anti-UV

Excellent Visualization
With industry's highest refresh IC, high quality LED chips, allowing the 55% transparency, ultra-contrast, wide viewing angle and color range, no smear and bright dark lines for a perfect visual reproduction.
Easy installation and maintainance
The Plug in lamp bar design allows the front and back maintenances, which will make simple operation and easy and quick maintenance.
Energy saving and environmental protection
It will save the energy above 30% comparing to the regular LED Display Screens.
High contrast
It's very Colorful, dynamic, eyes-catching
H

igh refresh rate
Minimum spacing, horizontal 3.9/vertical 7.8, 1920HZ refresh rate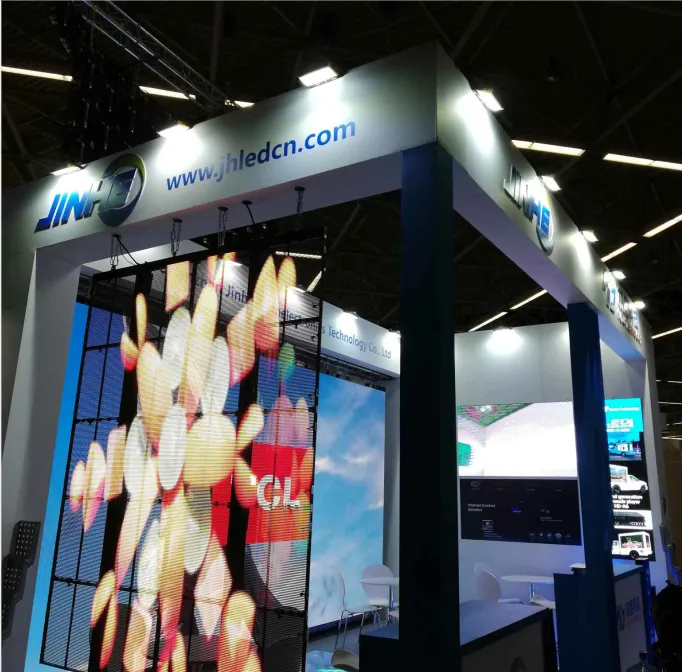 "Lighting up a colorful world, creating a wonderful life."
After the launches at ISE2020, the HR Series and T Series. If you want to enquire for further details on how to view the new product, your connection to our company are warmly welcomed.
It's pleasure to have a successful end at ISE2020, and let us meet you at ISE2021 in Barcelona.