Choose LED display model from two factors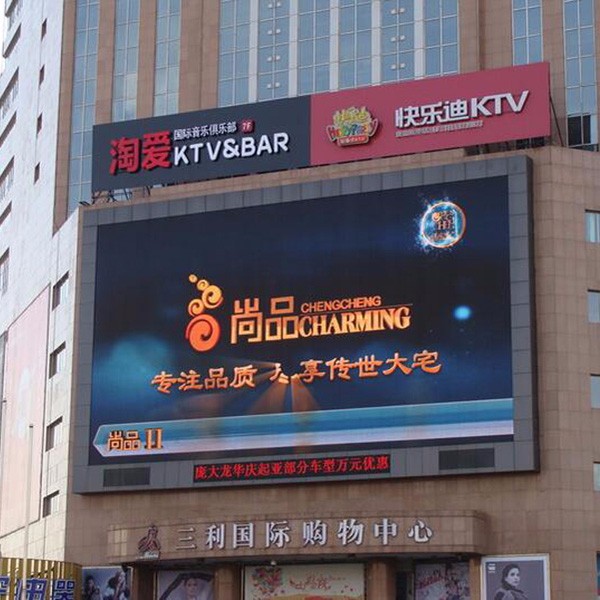 1,The veiwing distance for led display.
Generally have a formula for optimal Visual distance = Pixel pitch /(0.3 to 0.8), which is a ballpark range. For example, 16mm displays, best visual range is 20~54 m.If you stand in minimum distance , you can distinguish the particles of the display.Stand far away and can not see the detailed features (Our normal vision, not including myopia and hyperopia). In fact, this is a ballpark figure.
Outdoor led display, Near viewing distances generally use the P10 or P12, farther use P16 or P20.While for indoor display. General P3~P6 SMD, farther P7.62 SMD or P10.
2.The led display total pixels. For video, the VCD format, resolution 352*288, 768*576 in DVD format. So for the video screen, we suggest that the minimum resolution of not less than 352*288, this effect is good enough. If low, you can display, but not up to the better results.
To display text and pictures of single and dual-color led display screen, the resolution's request was not high, depending on the actual size, smallest 9th font, can be set according to the amount of text. Thus, the led screen, The smaller the pixel pitch, the higher the resolution,and the display is clearer.
But the cost also need taking into account.
Please feel free to give your inquiry in the form below.
We will reply you in 24 hours.